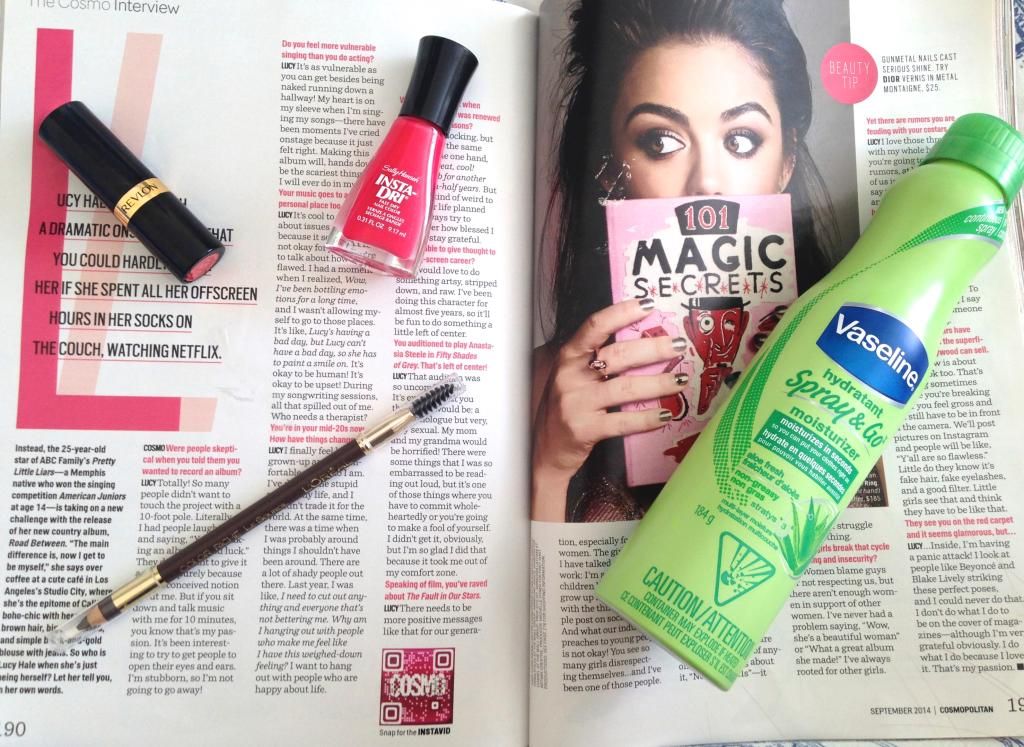 For those of you who don't know, Target is closing down for good in Canada :(:( This is so depressing to me because I love Target. I always get so many great deals on electronics and little things. One of my favourite parts about it is that it's never really busy, which I guess in retrospect makes sense since it hasn't been doing so well. Since they're closing down they're having a liquidation sale, which is basically a way to sell everything and pay off whatever debt they have. On the first day of the sale I lined up at 7am to try and get a good deal on an iPad for my boyfriend's birthday but the sales were HORRIBLE. Anything worth buying was only 5-10% off, and everyone in the store was complaining (it doesn't help that we had all been waiting in the cold for an hour so most of us were already cranky). Anyway, I heard that they reduced most things by 20-50% off recently so I decided to give the sale another chance.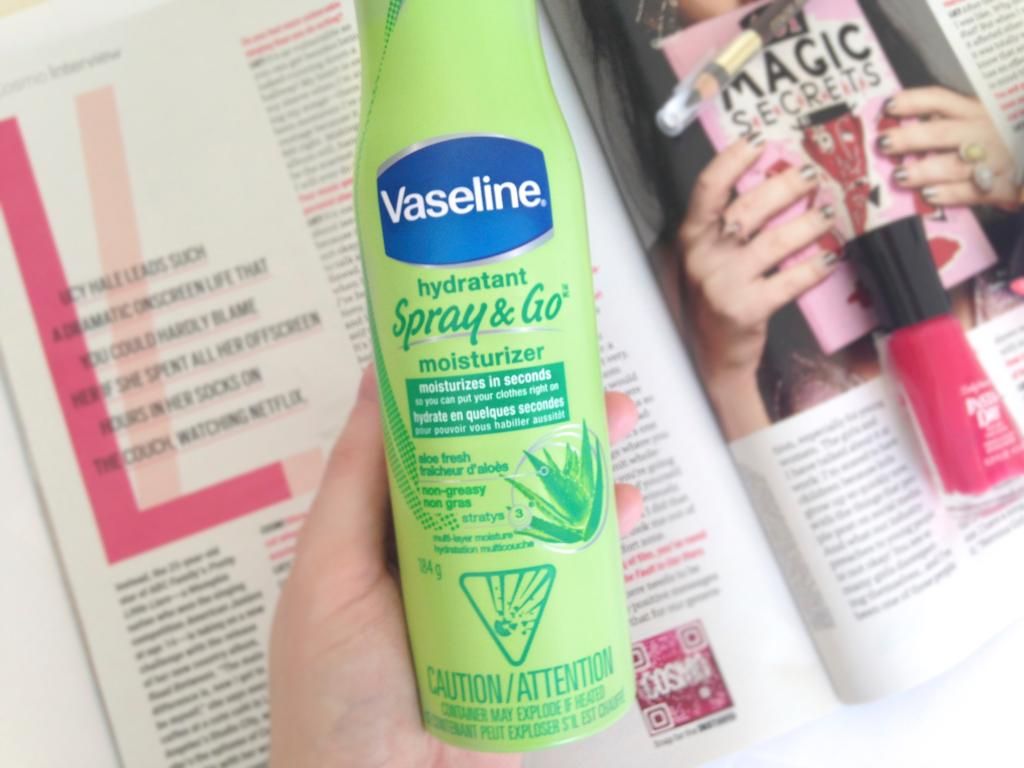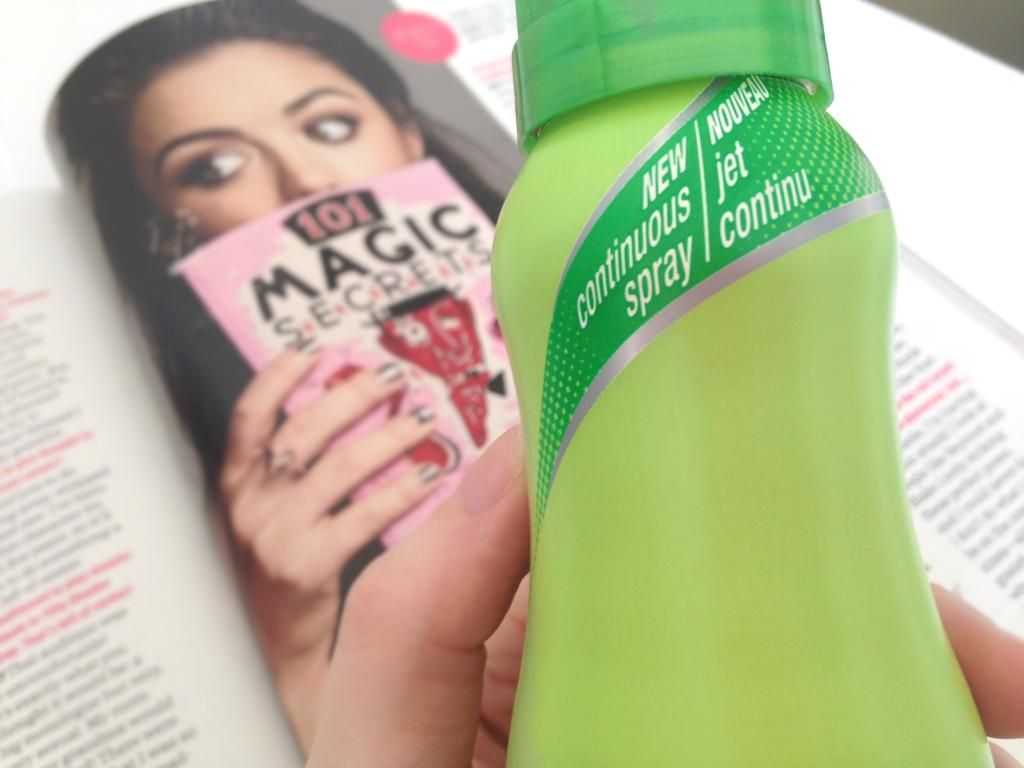 Vaseline Spray & Go Aloe Fresh Moisturizer: The first thing I picked up was this moisturizer. I've had my eye on this product for a while, but I have way too many moisturizers and body butters so I tried to be smart and save my money. BUT Target had this on sale for about $5 which I convinced myself was too good a bargain to pass up. I'm sooooo happy I bought this. It smells so nice and fresh, and it absorbs into the skin almost instantly. It definitely isn't the strongest moisturizer I've ever used, but it's perfect for when you've just gotten out of the shower and are too lazy to do the full moisturizing routine.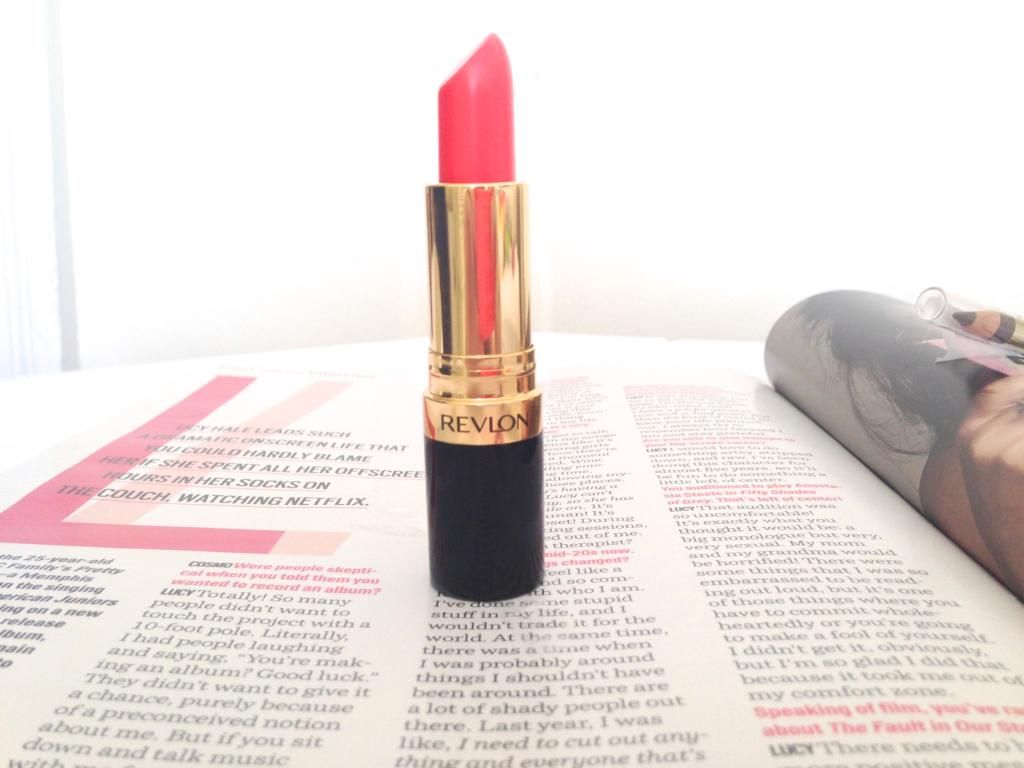 Revlon Super Lustrous Lipstick // Lovers Coral: Next I bought this Revlon lipstick for about $5. I have this lipstick in Black Cherry so I already know I like the formula and wear of this product. The colour is a really nice pinky coral, and I have a feeling it'll look really good with a tan (I can't say for sure because I'm glowing white right now).
Sally Hansen Insta-Dri // Sonic Boom: I've always really liked instant dry nail polishes because I am way too lazy to ever wait for my nails to finish drying. I'll either accidentally run my fingers through my hair or eat a bag of chips.... it never turns out well and then I end up taking it all off. This product isn't the most long lasting nail polish in the world, but I usually change my nail polish colour too often to care. This nail polish rang in at $2.44 which is a steal.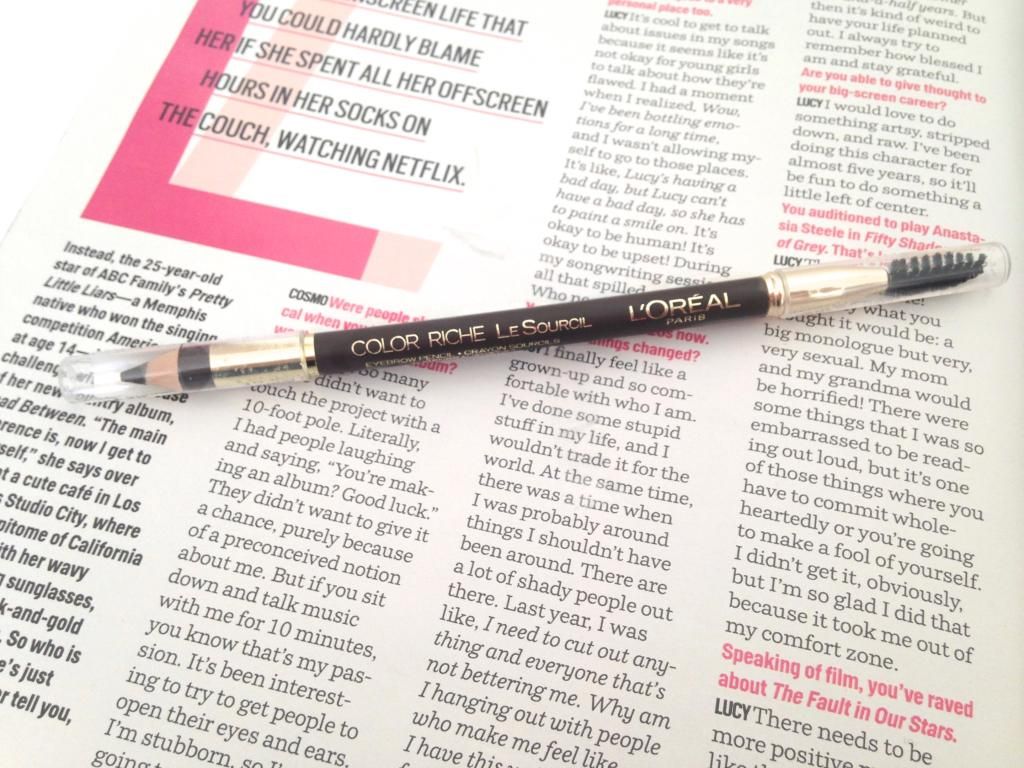 L'Oreal Color Riche Le Sourcil Eyebrow Pencil: Recently I went on a bit of a plucking spree because I made the mistake of using one of those awful magnifying mirrors and my eyebrows turned out... well, ugly is the only word I can think of to describe them. This eyebrow pencil is really soft and natural looking and I love how it comes with a little eyebrow brush. Its lasting power has been very decent from what I can tell (unlike many pencils that just rub right off).
What do you think of my purchases? Have you found any good deals at Target recently?